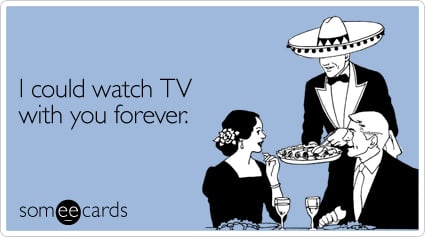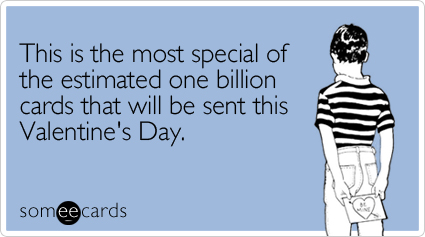 Just messin'. This isn't very personal. (or grammatically correct/consistent--forgive and forget)
It is one thing--long.
Does anyone love the Grammy's as much as I do? There's something about it that brings all music lovers together, and for some reason that's beautiful. (I sound like Addy describing her love for sports. Miles?) Huzzah for the indies that are no longer indies and are now Grammy holders.
Here's my sappy love post to you all.
There is something so impersonal about celebrities, no? I don't know where I'm going with this.
Here's where I'm going. I'm going to say thank you. Thank you for letting me be personal here, and for reading on anyway. Thanks for being this weird-kind-of-awesome friend here and climbing over the three foot walls I've seemed to build around myself. You're really beautiful. All of you. Thanks for letting me write for me, and write for you. Thanks for dealing with the vague and obnoxious.
Life is changing. It's changing so quickly and so much at a time. Silver is turning to gold, feelings are turning to actions, goodness is changing to greatness. You are returning to friendship, and you are turning away. Letters come more often, usually five at a time and I can't wait to make that six. (Laur, you better write.)
I have Cody, who never gets personal with me. I have Mattie, who I can strangely tell everything too. I have Addy to correct my grammar, and to have because we need each other. I have Kolten for the weirdness and let's throw Al into that category, too. I have Matthew to just love from afar. I have Marley to stay sane, and to love me. I have Connor and Eliza who help me dream. I have Miles who brings me back to being young(er) and I keep Logan around to make me laugh. I have Karson who will talk to me all night when I can't sleep. I have Julie to help me strive, and Taft because "everybody needs a little bit of Taft." I have Mardi to be there whenever I need her. I have Jolene (and CJ) to be in love with. I have Justine to be a friend always.
I have beautiful people in my life. Both near and far are friends, and loves, and beauties. I have all of you.
Becky Reed
(your profile photo is beautiful),
Melanie
(your blog layout? Perfect. fix mine? Please email me.),
Janelle
(keep Journalism sane next year for me?),
Ruthie Von
(I just want to be you)
Chandler
(keep being you),
Steph
(The stories you tell are seriously funny),
Shelby Bishop
(you are stunning),
Connor White
(I miss you more than I ever thought I could miss someone),
Emily Lou
(your hair),
Mallory
(some boy will be lucky to have you),
Cambria
(you're one of a kind),
Jenni Peterson
(your photos? I'm speechless),
Laura Fishburn
(dance forever),
Jessica Hutcheson
(country girl. thank you),
Annie
(why can't I find your blog anywhere?),
Brittani
(I love your bucket-list),
Mallory and Hannah
(I can't say enough about you two),
Avery Taylor
(hi, you rule the world. Avery for president),
Stephanie Carlson
(keep being hysterical),
Lindsey Liechty
(Seminary. best of times),
Shelbie Jude
(hi. I miss you. Call me.),
Mandi
(your posts on your awkward blog are perfect),
Elizabeth Garces
(I can't wait to see who you marry),
Sarah Barrus
(your love for football),
Missijay
(your blog is one of my favorites. honest),
Haley Nelson
(If only we all had your perfect handwriting),
Ashley Baugh
(miss you at work)
Kaitlyn Lindley
(you have the perfect fashion sense),
Olivia
(your videos are lovely),
Kaleigh
(I live for those Bachelor posts),
Jillian Sanderson
(tickle me silly?),
Gretchen
(you have the kindest heart),
Jane
(I have this weird love for you from afar),
Rachel
(poetry slam? I was so glad to finally meet you),
Chloe
(middle school. enough said),
Lexi Hill
(you're the definition of adorable),
Megan Meyer
(sixty year old sisters),
Alison Hegerhorst
(I just love you. Always have, always will),
Sarah Jo
(you'll change the world some day),
Linsey Brown
(you will be the best missionary),
Bianca Seamons
(You are seriously lovely),
Annie Budge
(keep making people laugh), and
Jessica Carlson
(I adore you). Guess what, I love all of you.
I actually love Valentine's Day.
enduringly, m.o.rga.n